Meet Some Very Special Angels...
---

As I was working on my "In Memory" page to my aunt and Grandmother for my web page, I thought about how many special people we have all lost in our lives. This page is a small memorial to them all...If you have a loved one you would like to honor here, email me a photo and/or a brief description and I will be more than happy include it here...I have included, to start, a few special people that most of us will remember.



Years have passed but time has not dulled the memory as we remember these.....



"Darrianne, I do not have a picture scanned in but could you write a little testimonal for me? I would like to remember my grandmother, Lizzie Reynolds, on your SpecialAngels Page. She truly was so very special and everything a Grandmother could be. She died of a heart attack on August 13, 1990 and I still miss her very much! Thanks, katieb from Louisiana"**Katieb, you said it better than I ever could :)



"My contribution to your page would have to be a memorial to Sharon Tate. She was a beautiful lady senselessly taken." Logger49 from Mississippi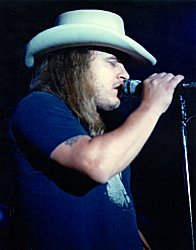 "Being from the south, how can you do this page without a memorial to Ronnie VanZant? Long Live Lynryd Skynrd!!" Wildman from Tallahassee, Fla.**Wildman, you are right! I did honor the band on my Famous Georgians page and even received flack because they weren't really from Georgia....but they have always been a favorite of mine!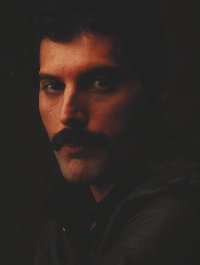 "Another Angel that has passed away a long while ago ... Freddy Mercury of Queen, I still can't believe he's gone, great group, at least I thought so.".....Donna from New Jersey



Right before Christmas, I had a miscarraige and lost my first child. I would like to think that this baby has a special place in Heaven. I never knew how much you could miss someone that you never even held." JoAnne C. from Colorado



"I would like to include this on your page. My Granpa J. He was a great man. Always had time to sit and talk if you needed to. My fondest memory is an odd one. I use to visit him every summer for as long as I could and every morning we would get up and sit at the kitchen table and have braunscwieger toast. There was a mirror right next to the table and I can still picture his reflection in that mirror. I still miss him and sure wish we could have just one more breakfast together. I dont know if you can make any sense of this but I sure did enjoy remembering it again. .....Storm (you can visit storm by clicking here)


Gregory Leon Stokes was born on July 22, 1979. And died on October 1, 1998. Along with his best friend Abdel Micheal Sweeny 21 years old. I really miss Greg because he was the only person that really loved me for me. And I want every one to know that he is greatly missed by me : Tiffany Christopher. Thank you

---