One day God looked down from Heaven and He saw that Mattie was so very tired and weary. He motioned for an Angel who hurried over and asked; "Yes, Lord?"
God pointed to Mattie and said; "It is time for my Daughter to come home." The Angel nodded and left to do His bidding.

At the bedside of the dying woman, the Angel gently cradled her soul in his arms, proud that the Master had chosen him for this job. In Heaven, there was much rejoicing and singing for another long and sometimes painful journey was done.

Six months later, God called for this same Angel...pointed once again and said; "My Daughter and Faithful Servant. Her trials have ended. Bring her Home."

"My God," the Angel responded respectfully. "Another one so soon from the same family? Surely , the grief will be more than they can bear!"

"Grieve? Does anyone grieve when a mother calls her child in from play? Do children grieve when their parents gather them in the security of their home and arms? Why grieve?" God spoke more firmly, yet kindly. "Go now and bring her Home."

In Heaven, there was once again rejoicing this time as a mother and daughter were reunited. And, as the Angel predicted, there were many tears and much grief on earth as the family struggled to understand why two of their finest had left this world. ..not really comprehending that they were the ones who were hurting and still had to make it through this thing called life.

In Heaven, a mother and daughter walked and talked, hand-in-hand, giving thanks and praises to God for the battle wasn't only over - it had been won.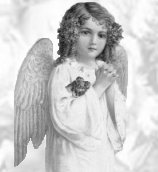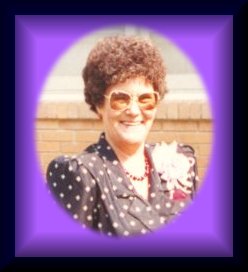 Mattie Sheppard died of cancer in January 1997. I could probably write a book about her and still not capture all she was to all people. One of the things I remember most is her saying "Where are my hugs and kisses?" whenever one of the kids would come around. Marla's favorite memory of her is the time she and Aunt Mattie made a "car" out of an old box.


She never failed to laugh at my corny jokes and always told me I was pretty no matter how ugly I felt. When I was so mad at Mama, Aunt Mattie was always there to remind me that Mama only had my best interests at heart. At times, I felt she was the "go-between" and she always managed to defend Mama without making it sound like she was taking sides :) My sister got her looks and I got her love for purple. I really miss you.

Aunt Mattie and Marla, who was about 5 days old.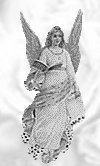 Bessie Johnson

Granny went to the emergency room the day before she died. I went there and was standing beside her bed when she told my mama "Just take me home." When Mama mentioned something about her having to get better, I remember Granny telling her "When it's my time to go, I am going and being here won't help. I am ready to go!" Fiesty until the end. Granny died sometime that night in her sleep.


She had polio as a child and as a result, she never walked without the aid of crutches and in later years, relied on her wheelchair. She always hummed a lot. She was very religious and always witnessed to others. Until the latter years, I don't think she ever missed many services at church.


Her last Birthday - April 26, 1997




Don't think of her as gone away-her journey has just begun.
Life holds so many facets - this earth is only one.
Just think of her as resting from the sorrows and the tears,
In a place of warmth and comfort where there are no days and years.
Think how she must be wishing that we could know today
That nothing but our sadness can really pass away.
And think of her as living in the hearts of those she touched,
For nothing loved is ever lost and she was loved so much.


---