"When A Man Loves A Woman"




My Family



Poppy and Tim

---
Me and one of my very best friends, Robin.She counts as family!
---

This is my daughter Marla and her cousin Tim.

---
This is my mom - ISparrow.
---

This is my dad. Technically he is my step-father but in my heart he is my one and only dad. Guess what he does in his spare time? Right - FISH!!

---

My brother, Gene. He is a bass player - a wonderful musican and a BRAT but I love him.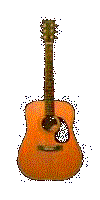 ---
Darrianne's Senior Picture. 1981....gads...
---
My sister, TRose. Tyler and Tim are hers. TRose with husband, Mike

---
Oh, my gosh!! How on earth did he get in here?? He doesn't look like any of my family (LOL) I think his name is PIHC!!!!

---
Marla at 7 months.

---
I wonder if all Tim's are this cute when they sleep?

---
My step-sister. She's not on the internet so I won't give her real name :)

---
Another cousin, Sneezy31.

---
Darrianne in the first grade....

---
Darrianne, Uncle Wyncell and T_Rose.

---